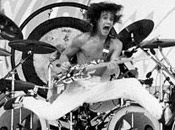 (Not really the author…)

Your friendly, neighborhood critic-guy…

Neither altogether friendly nor neighborhood-dwelling but here nonetheless to bring you all the info in which you really had not specified as "necessary".

A little about dis guy…

Vegan animal lover, cataloger of useless information and movie quotes, rider of motorcycles, player of guitars and bass (both with much enthusiasm but limited skills), religious reader ("oft" vs. "bible"), snowboarder AND telemarker (but committed to never clicking into a pair of alpine skis again), biker geek (mountain, downhill, bmx and some road), Colorado dweller, designer freak.

Wanna know more? Tough. But here's probably the best avenue for asking.